We're expert
problem solvers.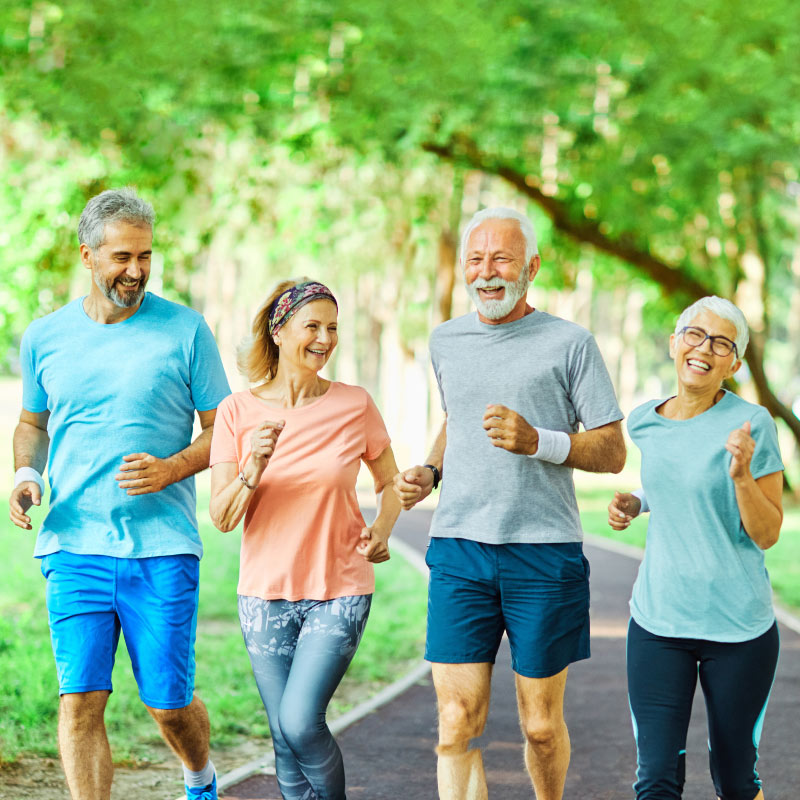 When you're in pain, it feels like your whole life is on hold. The last thing you want to do is make trips to multiple doctors, getting stuck in the healthcare runaround.
At Tomball Chiropractic, in Tomball, TX, we have a multidisciplinary team of doctors under one roof, which means you get the most cohesive, thorough treatments available. Our innovative approach helps you have immediate relief from pain today and long-term solutions to keep it from returning.
OUR PATIENTS SAY THE NICEST THINGS:

"Great chiropractors and staff! … Dr. Pettiet has been taking care of my bac (neck , shoulders, knees, ankles, hips… you get the idea) for about 6 years now, and very pleased with them. They take the time to really listen and address the root cause of any discomfort rather than simply adjusting you and sending you out the door."
Angela F.
"I highly recommend this place for your chiropractor needs. I went in with excruciating back pain, Dr. Manning did what he needed to do and i felt absolutely better the next day. Everyone i dealt with was very friendly and attentive."
Christina O.
Compassionate treatment
from a team that really cares.
TAKE A LOOK AROUND OUR PRACTICE.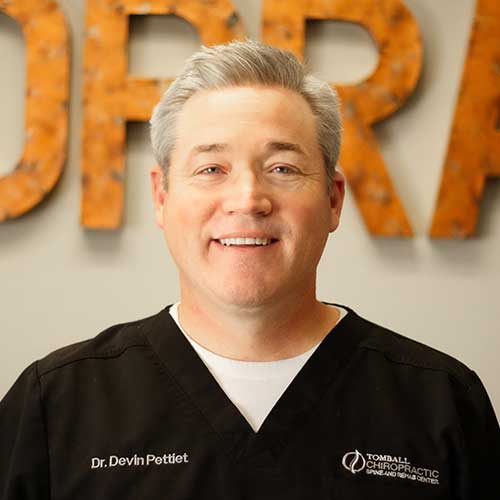 Devin Pettiet, DC
Owner & Chiropractor
Dr. Devin Pettiet is a native Texan, born and raised in the Dallas-Fort Worth area. Dr. Pettiet earned a Bachelor's degree from The University of Texas at Austin and a Master's degree from the University of North Texas.
Read More
It was his passion for helping people and his personal experiences that led him to Chiropractic care. Dr. Pettiet began seeing a chiropractor at an early age, because his mother, a chronic headache sufferer, understood the value of chiropractic care. Over many years, Dr. Pettiet was treated for a multitude of sports injuries and a fairly severe motor vehicle accident that threatened his ability to continue to play baseball, a sport that he loved. He has been a firm believer in chiropractic treatment ever since.
Dr. Pettiet graduated from Texas Chiropractic College in 2005 with a Doctorate in Chiropractic and Bachelors in Human Biology and he has never looked back.
"Helping patients live healthy, active, pain-free lives is a daily blessing. I love that Chiropractic has allowed me to bring happiness to so many people".
Dr. Pettiet and his wife have owned Tomball Chiropractic Spine and Rehab Center since 2006. His joyful attitude toward life and chiropractic care echoes off the walls of his office and Dr. Pettiet likes it that way. His lighthearted and genuine approach to patient care is something that his patient's appreciate as much as the treatment he provides.
"Laughter is incredibly therapeutic, even for patients in pain. Although, undeniably, they find me much funnier once they are out of pain."
His multidimensional approach to patient care allows him to treat a vast array of neuro-musculo-skeletal issues.
"We believe that problems, especially chronic problems, are often multi-layered and multi-faceted. Thus, we must approach these problems from a multi-dimensional perspective. Over the years, we have developed amazing relationships with medical doctors of many different specialties that take a like-minded approach to patient care. We understand that chiropractic treatment alone is valuable, but coordinated care with other doctors often allows for greater effectiveness and faster results, which our patients appreciate."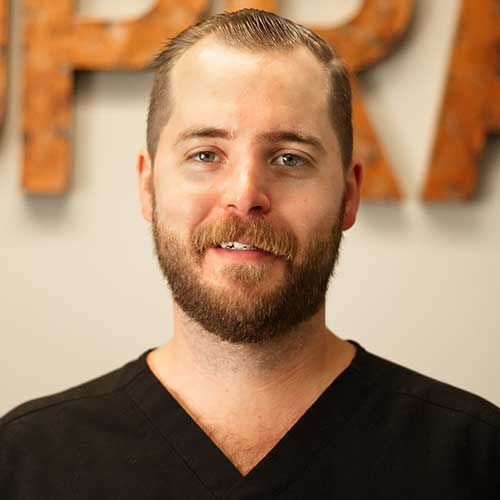 Kyle Manning, DC
Chiropractor
Dr. Kyle Manning approaches chiropractic patient care with the goal of building strong and lasting relationships with his patients. Over his years of chiropractic experience he has changed the lives of many patients in Tomball, TX
Read More
Before becoming a chiropractor Dr. Manning received his undergraduate degree from Texas A&M University. From there he decided to go on to pursue his Doctor of Chiropractic from Texas Chiropractic College in Pasadena, TX.
As a chiropractor, his goal is to treat every patient with the highest possible standard of care and improve their quality of life. During their time in Dr. Manning's care, they can expect to create a personal connection with him. Trust and a strong foundational relationship are a key to success in the ideal provider / patient dynamic for Dr. Manning. Becoming a trusted friend allows Dr. Manning to fully educate patients about their diagnosis – which is especially important for some of the complicated injuries or painful chronic conditions Dr. Manning works to solve for his patients through customized treatment planning and care.
Outside of the office Dr. Manning is an avid outdoorsman and loves "almost anything on the water." He stays active biking, skiing, fishing and boating. He enjoys following the Texas Aggies through any college sports season.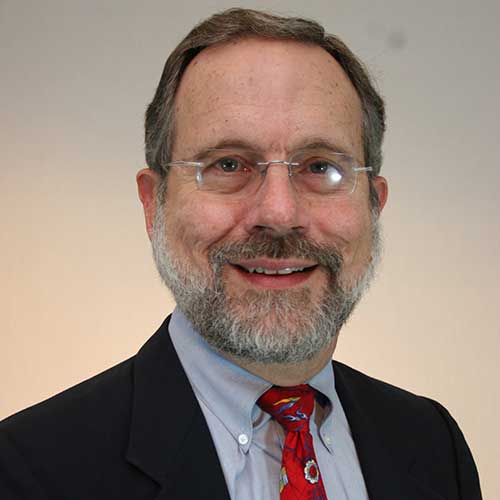 Alan Moore, MD
DABA, ABAPM
Dr. Alan Moore began his journey as a pain management specialist at his father's side, watching his first operation at the age of 12. His next job mopping floors in the operating room only solidified his desire to become a doctor.
Read More
Dr. Moore graduated from Baylor College of Medicine and completed his anesthesiology residency at the University of Mississippi. He has been practicing anesthesiology and pain management for decades and brings extensive experience in cutting-edge pain management techniques.
Dr. Moore has worked specifically in the interventional treatment of spine/back pain including advanced therapies such as spinal cord stimulation. He specializes in developing holistic treatment plans that include minimally-invasive surgical techniques and implantable neurostimulation devices.
"My dad is an anesthesiologist and he was the primary influence in my getting into the profession. I'm glad Dad encouraged me to become a doctor. I get satisfaction out of helping patients out of pain. I stay on the cutting edge of pain management and know about the latest pain relief innovations and discoveries due to my ongoing postdoctoral education." – Dr. Moore
Texas Medical Association
The American Board of Anesthesiology
The American Society of Anesthesiologists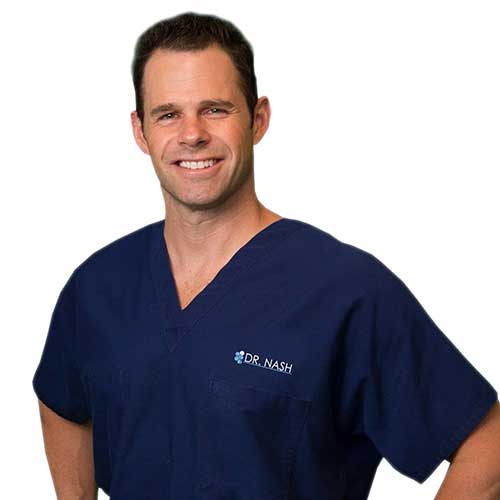 Edward Nash, MD
Pain Management Physician
Dr. Nash is a Houston native with deep roots in the community that provides non-operative, personalized treatment options to patients suffering with acute and chronic pain. Dr. Nash strives to provide compassionate care which begins with listening to the patient.
Read More
Dr. Nash is a Diplomate of the American Board of Physical Medicine and Rehabilitation. He has been practicing medicine after earning his doctorate degree from the University of Texas-Houston in 2002. After completion of an internship in Internal Medicine, from the University of Texas-Houston, he received specialty training from the prestigious allied Baylor College of Medicine and University of Texas-Houston Physical Medicine and Rehabilitation Department.
"I enjoy helping the patient focus and understand in order to take control of their health." Dr. Nash listens to his patients and works with them to develop a customized course of treatment.
Outside of the office Dr. Nash enjoys swimming, surfing and backpacking.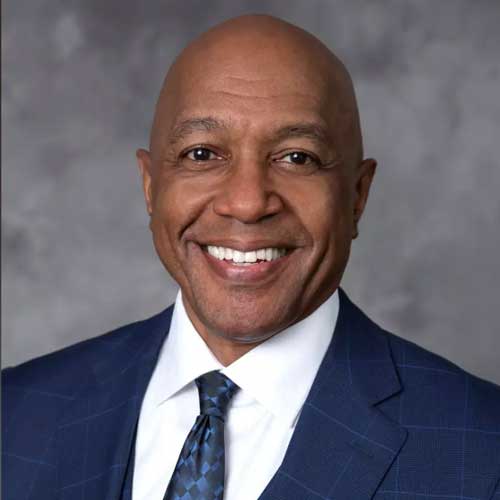 Jerry Gentry, MD
Pain Management Physician
Dr. Jerry Gentry is an interventional pain management physician. He has been practicing for over 30 years and brings empathy and expertise to patients seeking pain relief and rehabilitation. His treatment philosophy revolves around treating the body as a whole—mind, body, and spirit.
Read More
Dr. Gentry earned his Bachelor of Science degree in chemistry from the University of Mississippi where he joined the United States Navy and graduated Cum Laude in 1984. He received his Doctor of Medicine from Howard University College of Medicine in Washington, DC in 1988, then began a general surgery internship at the National Naval Medical Center in Bethesda, Maryland.
Dr. Gentry served as a naval officer for 12 years, serving in leadership roles across several naval hospitals and health care facilities. He also provided emergency and primary care services for active-duty personnel and patients of various demographics. He eventually reached the rank of Lieutenant Commander and received three Naval Achievement Medals for his stellar service.
In addition to his clinical experience in hospitals, Dr. Gentry also has over 17 years of experience as a ringside physician at professional boxing and MMA events. Additionally, he's committed to health and fitness outside of work. He is a physique competitor, a fitness enthusiast, and enjoys power flow yoga and dancing. Dr. Gentry is a proud father to his three children, Madison, Jerrod, and MaKenna.
He is a member of the Harris County Medical Association.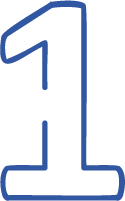 Click the button below and call us directly, or complete the form to secure a time that works for you.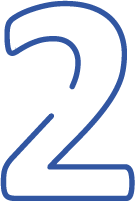 Get a custom blend of treatment options.
After getting to know you, your goals, and your frustrations, our diagnostic doctor will recommend a plan.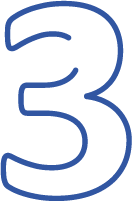 Eliminate pain at its source.
Most patients experience almost immediate relief while simultaneously gaining a clear path to lifelong healing.
FINALLY. . . COMPREHENSIVE SOLUTIONS UNDER ONE ROOF!